The fwhatza marimba Chronicles (lower case intentional)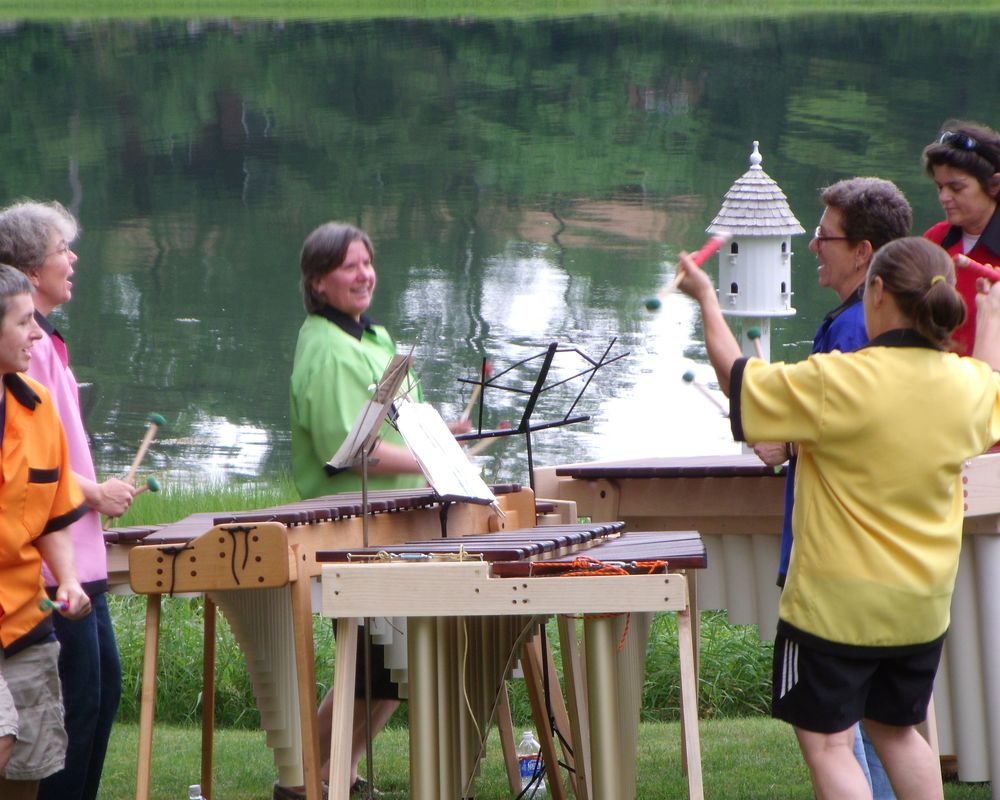 The umbrella name for a bunch of marimba endeavors originating from Newmarket, NH!
In 2008, New England's first African-style marimba band was formed and played in the music underworld for several years. Everyone who would hear the marimbas was spellbound at the delightful sound. But at first approach, most people would tilt their heads the way dogs do and ask "What's a marimba?". It was such a predictable question that this first band took on the question as a name - fwhatza marimba - with a weird spelling twist and intentional capitalization heresy. 
The band fwhatza marimba faded into the underground as the machinery of Gudenov Marimbas started to churn. Gudenov Marimbas is the second endeavor of the fwhatza marimba corporation excelling in handmade practice marimbas that are mostly ok. 
Next came Pacific Marimba, Boston's favorite marimba band (check out their page here), followed quickly by Patti and the Pop Tarts - the pop up beginner marimba band. 
All of these creature projects live together harmoniously as the fwhatza marimba nation, which is thriving tax free in New Hampshire, USA.